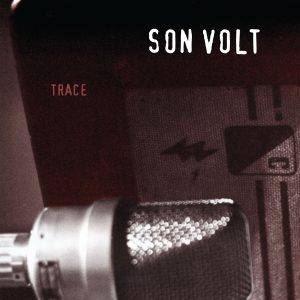 Two-Disc Deluxe Edition Of Acclaimed Debut With Remastered Audio, Unreleased Demos, And Live Recordings

TRACE: 20TH ANNIVERSARY EDITION includes audio that has been digitally remastered from the original analog masters. Farrar was heavily involved in the remastering process and contributes highlighted track commentary to the liner notes, which also feature a contribution from No Depression magazine founder Peter Blackstock.
In addition to every song from the 1995 original album, the first disc also features previously unreleased demos for eight album tracks, including "Drown," "Live Free," "Windfall," and an acoustic version of the rocker "Route."
The second disc contains an unreleased live performance recorded at The Bottom Line in New York's Greenwich Village on February 12, 1996. At the show, the band played nearly every song from Trace, covered Del Reeves' "Looking At The World Through A Windshield," and performed "Cemetery Savior," a tune that wouldn't surface until the following year on Son Volt's sophomore release, Straightaways.
The show also features songs originally recorded by Uncle Tupelo including "Slate," "True to Life" and the title track from the band's final album Anodyne (1993).
TRACE: 20TH ANNIVERSARY EDITION
Track Listing:
Disc One
1. "Windfall"
2. "Live Free"
3.  "Tear Stained Eye"
4.  "Route"
5.  "Ten Second News"
6.  "Drown"
7.  "Loose String"
8.  "Out Of The Picture"
9.  "Catching On"
10.  "Too Early"
11.  "Mystifies Me"
12.  "Route" –Acoustic Demo*
13.  "Drown" – Demo*
14.  "Out Of The Picture" – Demo*
15.  "Loose String" – Demo*
16.  "Live Free"  – Demo*
17.  "Too Early" – Demo*
18.  "Catching On" – Demo*
19.  "Windfall" – Demo*
Disc Two: Live from Bottom Line 2/12/96
1.  "Route"*
2.  "Loose String"*
3.  "Catching On"*
4.  "Live Free"*
5.  "Anodyne"*
6.  "Windfall"*
7.  "Slate"*
8.  "Out of the Picture"*
9.  "Tear Stained Eye"*
10.  "True to Life"*
11.  "Cemetery Savior"*
12.  "Ten Second News"*
13.  "Fifteen Keys"*
14.  "Drown"*
15.  "Looking For a Way Out"*
16.  "Chickamauga"*
17.  "Too Early"*
18.  "Looking at the World Through a Windshield" – Del Reeves cover*
*previously unreleased
Comments