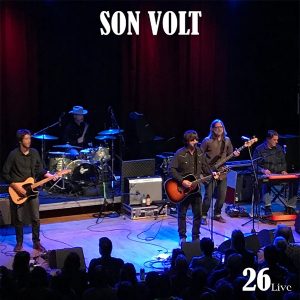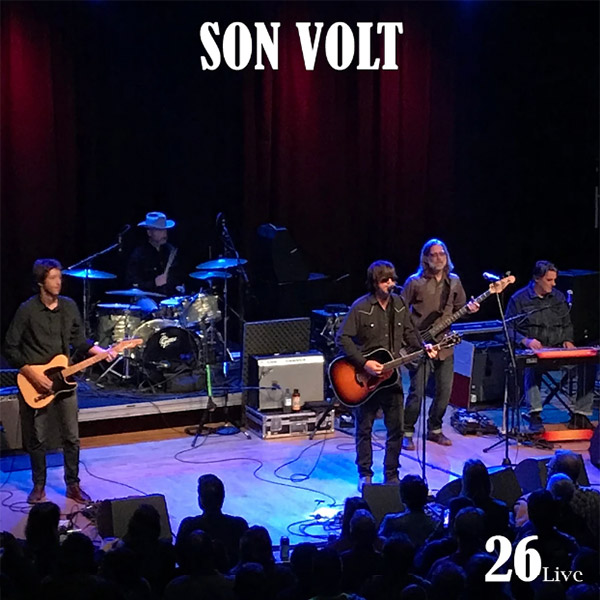 Son Volt has released an exclusive live album 26Live exclusively available via the Son Volt store. This release includes 26 live songs for download from the 2020 Union tour. You can view the tracklist below. Also included in the album download will be a NEW SINGLE from Son Volt – "These Are The Times". The download is available in several formats.
The 99

Lost Souls

Static

Sinking Down

The Picture

The Reason

Union

Waterloo

While Room Burns

Cherokee St

Medication

Devil May Care

Reality Winner

Bandages & Scars

Driving the View

Caryatid Easy

Route

Drown

Afterglow 61

Tear Stained Eye

Windfall 

Hearts and Minds

Buzz & Grind

Back Against the Wall

Monkey Man

Chickamauga
Recorded during Son Volt's 2019 Union tour, these live songs include selections from Son Volt's Trace, Straightaways, Wide Swing Tremolo, Okemah & the Melody of Riot, The Search, Honky Tonk, Notes of Blue, and Union; covers of tracks from Uncle Tupelo and The Rolling Stones; plus a couple of songs from Jay's side project, Gob Iron. 
Recorded and mixed by SF Norton
Photo by David Dolger Schwartz
Musicians
Jay Farrar: vocal, acoustic guitar, electric guitar, harmonica
Andrew Duplantis: bass, backing vocal
Chris Frame: electric guitar
Mark Patterson: drums
Mark Spencer: keyboard, lap steel, pedal steel, backing vocal
with
Gary Hunt: fiddle on Hearts and Minds
Comments